With the aim of supporting the training and education of a future engineers and mechanics, as well contributing to further improving the automotive industry in Vietnam, Hino Motors Vietnam donated a Hino FC3J truck to Thuy Loi University.
The handover ceremony was held on September 16, 2022 with the presence of Hino Motors Vietnam Board of Managers, Thuy Loi University teachers and students, and related parties.
For nearly 30 years of companion and development with the country and people of Vietnam, Hino has always tried to implement the company's activities under the motto of dedicating to development and for a prosperous society and elevating the living standards of Vietnamese people by providing products of the highest quality. In addition, Hino Motors Vietnam's leaders also always want to contribute to the development of the community, especially the education and training of future generations.
In the handover ceremony, Mr. Yoshio Osaka – General Director of Hino Motors Vietnam shared: "We are very pleased and proud when the students of Thuy Loi University are able to study and research practically through the trucks that Hino donated. The useful knowledge and lectures from the university have contributed to training excellent personnel not only for Vietnam but also for the automotive industry around the world."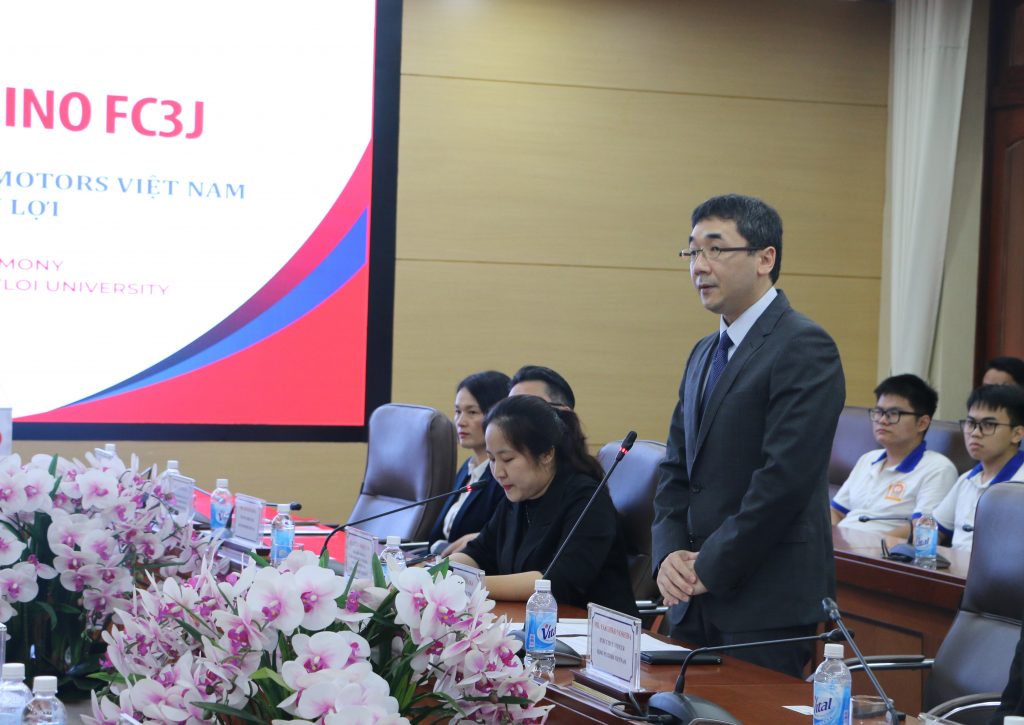 According to Prof. Dr. Trinh Minh Thu – Principal of Thuy Loi University: "We believe that with the donation of truck from Hino Motors Vietnam, it will help the University strengthen our facilities, giving students the opportunity to practice, and research. On the trucks to improve skills, qualifications and practical skills to meet the requirements of businesses. The Faculty of Mechanical Engineering will be the unit to receive and use Hino FC3J truck for training".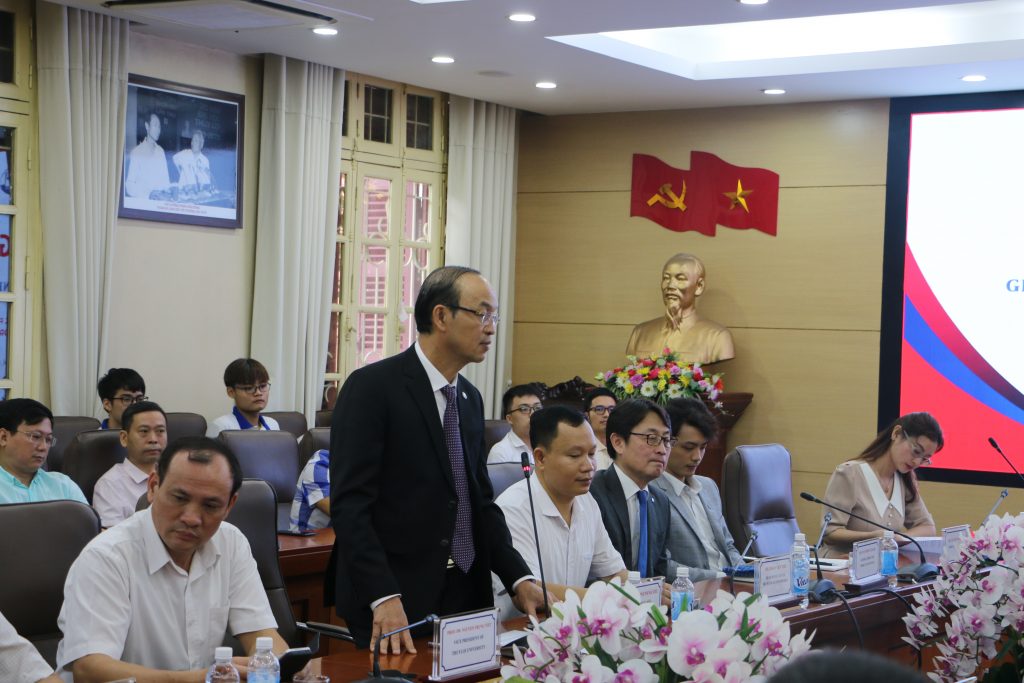 The handover ceremony took place successfully with a warm welcome from the university. Hino Motors Vietnam and Thuy Loi University will continue to strengthen the mutual relationship, while contributing more to the development of Vietnam.
These are some nice pictures of the handover ceremony: